ITAL GROUP S.R.L. having started over 25 years ago as a craft industry in the metal shutters sector, continues its research and investigation of few products in the field of rolling security shutters to meet the demands of new techniques in architecture and the requirements of new projects that need to guarantee the security of their products.
The control of our materials verifies their quality. Our range of models and the various installation possibilities offered, make us a benchmark and leader in this sector.
The use of new technologies and up-to-date machinery enables us at ITAL GROUP S.R.L. to produce more competitive products, and alow us to set quality and security as our main objetives.
Within the company, our organization and the updating of our products enables us to always offer high quality products.
INFORMATION AND PROJECTS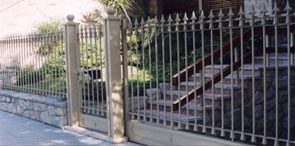 Our technical Departament is available to our clients and anyone seeking the best solution to their needs.
MANUFACTURE AND ASSISTANCE
Specialised operators and Technical Assistance in construction and assembly, enables any type of installation to be taken on. Manufacturing also means service to our clients.